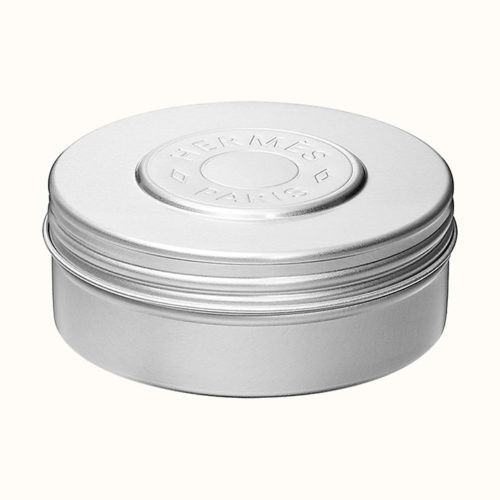 This is truly the most wonderful time of year: holidays, parties, and gifts. Of course I love receiving gifts (who doesn't?), but I also really and truly love giving gifts, most especially when I know that the gift is something that the recipient will absolutely love.
Don't be fooled: gift giving is very fun and rewarding, but if you are someone like me, who really tends to overthink things, it can also be stressful. I worry. I obsess. I am afraid that my gift isn't good enough, or the recipient will just pretend to like it, or maybe I have possibly overspent…again. So while gift giving is one of my favorite things, I really like to plan a well-thought-out gift. However, this time of year that's not usually possible. We are all so busy; from Thanksgiving on, it's like the starter at a race has blown the horn and we are off at breakneck speed, bounding our way furiously to the finish line, which is located at approximately 12:01 am New Year's Day (well, in my case, probably more like 10:30 pm on December 31st). So on top of my worry I also delay, which makes it worse.
There are gifts we can plan, there are gifts we avoid planning, and there are last minute gifts we may have completely forgotten about. Surely the most welcome gifts come wrapped in an orange box, right? Right…well, sorta. Don't be fooled into thinking that just because it's wrapped in an orange box it will be a winner. Unless your significant other really, really ,really loves ties, or socks, no matter how nice the box is, you are going to see that tiny flicker of disappointment, and you will know deep in your heart that you just kind of put lipstick on a pig (and I say this as someone who is absolutely guilty of giving my husband socks, although in my defense he keeps a special stash of extra socks, so in case the Zombie Apocalypse comes,our feet will be warm!).
So here we are: the holidays are quickly approaching, and you need some nice gifts, whether for your significant other, best friend, boss, sibling, neighbor… that is, for people you love, or at least, for people you will have to interact with in some capacity for the foreseeable future. You want to give them an orange box. What are your gifting options?
I have done the work for you. I have scoured through the Hermès website and come up with some viable gift options at every price point (yeah I know, I really "took one for the team" here).
My rules for this article:
It has to be somewhat easily available, and even better if you can buy it directly from the Hermès website. This article would be really short if I said "okay folks, get your friend a Birkin or Mini Kelly, what a great gift!" which is something you already know. If you can swing it, great; otherwise, read on.
It has to be something a little different; if you want to do this quickly and just get something nice and easy, find their favorite color and get a scarf, shawl or tie. This works for just about anyone, but sometimes a deeper dive is more rewarding. If you need a simple choice, I will include an "easy call" under each header in the less stratospheric price categories, for which department will offer you the best option in that price range.
It can't need another component to be a complete gift.
It has to be something one would receive as an actual gift, not just something nice. The beachwear is lovely but I wouldn't give anyone a bathing suit. Nothing on this list should be opened to the "sad trombone" sound.
A variety of Hermès departments should be represented. I may even manage to represent everycategory Hermès offers. Something for everyone.
So, let's begin!
$100 and Under
In this price range, there admittedly isn't much, but what's available is well-packaged and visually attractive. The easy call would be something from the fragrance department, but there are some other choices, too.
Fragrances: Eau de Pamplemousse Rose Moisturizing Face and Body Balm $69
Hermès makes a good variety of fragrance, bath and body products for under $100 (including Twilly d'Hermès soap for $23!) but I personally love the Face and Body Balm, which smells great and can be used all over the body. It also comes in 6 other scents and all works as an aftershave for men. The Clou de Selle tin packaging makes this gift a winner visually, too.
Writing: Notebook PM (3.9" x 6.3" x .2") $45; A5 (5.8" x 8.3" x .2") $70
These notebooks come in several sizes with a beautiful cover illustration, usually from a scarf design. This is a very intriguing option for the writer-as-nature-lover, as the website describes these as a notebook AND "poetic herbarium", continuing with "we invite you to observe your surroundings, with this double page book including seeds to tear off, crumple and plant". If anyone does do this, please report back and let me know what grows from this notebook!
Book: Pop-Up Hermes Book $40
A fun pop-up book illustrating some of Hermès' most well-known scarf designs.
Home: Toutenpapier Tatoo Color Coasters, $95
Ok, yes, they are coasters, and I was tempted to pass on these because of the sad trombone potential, but it's a pack of 12 and they are pretty bold and colorful. I admit to buying a set of coasters a million years ago because I loved the art-nouveau patterns, and I still have one of those on my nightstand. These are double-sided, with visually eye-catching graphic designs based on scarf patterns. Hermès also makes a set of matching placemats for $140.
$100-$250
There is a bit more available in this price range, and from a wider variety of departments. The easy call would still be fragrance, but there are nice options from tableware, too.
Games: Playing Cards, $120-165
There are several sets of playing cards available, including bridge, poker, tarot, cirque and large size. Most of the regular sets include two 55-card decks. I like the sets with the Couvertures Nouvelles scarf design on the back, but the Cirque Roberto cards have fun drawings instead of the usual suits.
Tableware: Mosaique au 24 Platinum Tray, Small Model (6.3" x 4.7") $190
A very pretty tray in the Mosaique au 24 design, this is both decorative and useful.
Fragrances: Compose Your Own Set of 4 Hermessences $168
This is basically a choose-your-own gift set where you select 4 15ml travel-size spray bottles of Eau de Toilette, and of course it all comes in an orange box.
Small Leather Goods (SLG): Bastia Verso Change Purse $230 for epsom, $235 for chevre
This may not look like much, but if you've been on the PurseForum the little Bastia gets a lot of love, especially on the "Rainbow of Colors Inside Your Bag" thread. Intended as a change purse, it can hold quite a variety of odds-and-ends which would otherwise be covering the bottom of a bag. I use mine for change, guitar picks, a small scarf ring and earbuds – all at the same time. For the same price you can often find one in verso (bi-color), too!
$250-$500
Now the gift choices start getting really good. Most of the Hermès departments have something available in this price range, and that includes fine jewelry. My easy call would be from the SLG department, especially if you can find something in verso.
SLG: Calvi Verso Card Holder $335 for Epsom $380 for chevre
The salt to Bastia's pepper, the Calvi is another simply-designed leather item which holds a lot, yet is small enough to go anywhere. Intended as a card holder, mine also carries Band-Aids, cash, and packaged wipes.
Accessories: Rodeo or H Bag Charm in PM size, $455
Depending on where you live, these bag charms are not impossible to get, and most Hermès aficionados love these, no matter what bag they carry. The Rodeos also come in larger sizes (MM and GM) but PM, the smallest, is the most popular size.
Fine Jewelry: Birkin Amulette Bracelet silver $475, Eclipse Ring $450
These fine jewelry silver options are very wearable and go with any wardrobe. The mini Birkin charm bracelet is a pretty, delicate piece, while the Eclipse ring is simple and more substantial looking.
Baby: Hermy Plush, $375
An adorable treat for the little ones, and available in pink or blue.
Tableware: Mosaique au 24 Tea Cup with Lid and Saucer, $290
I love these porcelain cup and lid sets.
Fragrances: Refillable leather case, $255; with three refills, $324
For the fragrance lover, Hermes has a refillable leather case and a variety of perfume options.
Writing: Ulysse PM Noteook cover $250 (mini $195)
Although we all keep so much information stored in our phones, many people still like to write things down. The PM notebook cover is available in many colors, and there are different options for the page inserts, including blank ($55) and lined ($75). Refills for various notebooks and agenda also include calendar and contacts pages.
Fashion Jewelry: O'Kelly Pendant, $295 for small, $590 for large, bracelet $560
The O'Kelly is a new line highlighting the familiar lock which comes with certain Hermès bags. Offered in both gold and silver tone and featuring a leather "shadow", I think that this is a great fashion jewelry piece for the younger set and can suit just about anyone, especially as my teenage son just bought a similarly-designed necklace at the mall (he's hoping for one of these to replace it!).
$500-$1,000
Most product lines also offer something in this price range, so gifts are easy to find, it's more a matter of deciding because there are so many good options! My easy call here would be one of the change trays or ashtrays, which are so beautiful and useful.
SLG: Calvi Pouch $970 in epsom (5.9″ long x 8.5″ high x 0.8″ deep)
If it's good when it's small, it must be better when it's bigger, right? I am trying to find an excuse to buy one of these for myself, as the contrasting zipper pouch it comes with makes this even more tempting.
Clou de Selle silver cufflinks, $620
Yes, this is a very traditional type of gift, but the Clou de Selle style is just so elegant and timeless.
Home: Change Trays/Ashtrays $520-$700
No longer really used for ashes but very useful for jewelry, spare change or as a decorative piece. I love these. They come in a variety of designs, often from their silk and tableware lines. The prices vary a bit, but unless they are handpainted most of the prices are within this range.
Dogs: Etriviere and Rocabar Dog Collars, $650
A holiday treat for your best friend. Not gonna lie, this is also an excuse to include photos of adorable doggos in this article.
RTW: Men's Dragon t shirt $570
Hermès has been adding Dragons to its regular stable of horses, lending a more whimsical air to their scarves, jewelry and RTW. This t-shirt comes in several colors and has the print across the front to the back.
Fashion Jewelry: Rivale Double Tour Bracelet $560 (swift) $830 (lizard)
An easy, go-anywhere leather bracelet that can provide a pop of color or edge to an outfit. Easily available in pop colors and neutrals with gold, palladium or rose gold hardware.
$1,000-$3,000
At this point in my – ahem – research, it became difficult to weed out all of the enticing options. While most people might say the easy call would be the Apple Watch, I'm going for the wildcard choice – the Rocabar Poncho.
Fine Jewelry: New Farandole earrings, (2.6″ long) $1,275 (small/silver), $1,925 (medium/silver), $2,425 (very small/rose gold), $3,000 (medium/silver with rose gold)
A few variations on the Farandole theme depending on whether the recipient prefers a bold or a delicate look. The rose gold version has .02ct of diamonds and a very modern asymmetry in length (one is 1.8" the other is 2.6"). The silver pairs include and short and a long drop of the same lengths.
Tableware: Bleus d'Ailleurs Round Platter, Large Model $1,590, Voyage en Ikat Oval Platter, Large Model $2,140
Two examples of the beautiful porcelain tableware Hermès has on its website.
Beach: Beach Bag $1,825 (18.9″ long x 14.5″ high x 9.8″ deep)
Perfect for that fabulous winter vacation, these bags come in several designs. Each is made with water-repellent cotton and comes with an interior pouch.
Watches: Apple Watch Hermès Series 5 Double Tour 40mm $1,399
I personally am a huge fan of traditional watches and yet I still want one of these. There is no denying the combination of super-cool factors: the all-black stainless steel design, the exclusive-to-Hermès watch face options, and the unique double tour strap (also includes a black sport band).
Equestrian: Rocabar Poncho, $1,400 (62" x 59", 90% merino wool, 10% cashmere)
This is one of those quintessentially-Hermès items that never goes out of style and is beloved by most of those who own one. I adore the leather details.
Fashion Jewelry: Collier de Chien Bracelet $1,175 leather, $1,450 lizard, $2,100 matte gator
Another iconic Hermès piece, the "dog collar" style is perpetually edgy and modern. Even though I prefer fine jewelry, the pull is strong with the Collier de Chien, and so I usually keep at least one of these in my personal rotation.
Shoes: Voltage Sneaker, $1,050 Stadium Sneaker $1,025 Trail Sneaker $1,050 Sneaker
For the sneaker buffs, there are lots of options and it was hard for me two choose just two here. Not to be confused with the men's Voltage Sneaker, the women's Voltage has a nice, thick sole and sports the Jungle Love print on the side.
For a more traditional sneaker style, there are several stylish and elegant sneaker options and I found it really hard to choose between the Stadium (which comes in several colorblocked versions plus a few scarf prints) and the Trail (which has both wilder color combinations and a few more tame options). They come in different color options for men and women.
SLG: In-The-Loop Phone To Go GM Case $1,250 in chevre
This is a newer item and I have not had time to play with it yet, but it's very visually appealing and looks quite functional; a phone case with a removable card holder and a long shoulder strap. Most come in chèvre with contrast stitching.
SLG: Bearn wallet $2,675 in chevre
Elegant. Easy. Pick a favorite color, wrap it up, done.
$3,000-$5,000
Everything in this price range is pretty fabulous, and if you're spending this much, you probably don't need an easy call. To offer one, I would say one of the blankets, because it's a luxury item that people might want, but not necessarily buy for themselves.
RTW: Long Twillaine Cardigan, $3,500-$3,775 various sizes
I was a customer at Hermès for nearly 20 years before I seriously considered my first Ready-To-Wear (RTW) piece. Yes, these are incredibly expensive, but they are made very well, work for any age and style and depending upon your climate, can work for all seasons.
Home: Blanket, $4,300-$4,425
These blankets are phenomenal works of art.
Fine Jewelry: Chaine d'Ancre Enchainee Bracelet, $3,425 single (yellow gold), $4,600 double (yellow gold), $3,275 very large model (silver)
I love the Enchainee line of jewelry, as the various iterations can be presented as bold statements or delicate touches and are produced in different metals. Your options are a single tour of the Chaine d'Ancre motif links with a gold and diamond drop; a double row of links with the gold and diamond drop, or a super-bold multi-row cuff bracelet in silver.
Games: Long Board, $4,300 in Vosges Maple (measures L 35.4" x W 10.8" x H 5.1'')
A holiday gift for the fancy big kid in your life, the Long Board is currently available in the Boucleries Modernes design. Since I know plenty of adults who regularly bike (hi, Dad!) skate or surf, this could be a really fun gift idea.
Watches: Heure H Watch with Alligator Strap, $3,600 (17.2mm) $3,850 (21mm), $4,050 (26mm)
The entry point for this watch is actually $2,650 for a 17.2mm face with the epsom strap, and goes up to $36,000 for a 30.5mm face, alligator strap and diamonds. For a more down-to-earth option with a bit of pizzazz, you can get one with an alligator strap and diamond markers in 17.2mm for $3,600, 21mm for $3,850 or $4,050 for 26mm.
$5,000-$10,000
Bags: Medor 23 clutch; $5,400 in chèvre, $6,200 in box; Cityslide "Endless Road" Belt Bag, $8,550
I haven't focused on the bags at all in this article, even though my column here has been pretty much devoted to them, in order to give you some other gift choices from Hermès. So, here are two: the Medor clutch is just as iconically Hermès as the Birkin, Kelly or Constance, with a modern edge and availability in the most desired colors and leathers. The "Endless Road" Belt Bag is a new choice, as the brand's foray into this trend with an incredibly detailed and executed piece, with incredible leather marquetry.
Fine Jewelry: Diamond Birkin, Kelly or Constance Amulette Pendant
Pick one to go with their favorite bag!
Birkin: $7,100 for Rose Gold, $7,750 for White Gold
Kelly: $6,150 for Rose Gold, $6,850 for White Gold
Constance: $7,250 for Rose Gold, $7,900 for White Gold
SLG: Constance Wallet in Epsom with Enamel clasp, $5,200 ($4,875 for regular clasp)
This is an extremely functional wallet which for me easily does double duty as a clutch, as it will hold my lipliner, gloss and a smaller phone. The regular versions are $4875, but I love the ones with the enamel clasp as something extra special.
$10,000 +
These options are all fantastical and beyond the ordinary.
Kelly Bracelet in rose gold with diamonds, $13,800 (.36ct diamonds) ; full diamonds $40,800 (3.25ct diamonds), Double Tour $36,200 (1.07 ct diamonds)
There are three diamond versions of the Kelly bracelet: diamonds on the front plate, diamonds all the way around, and an alchimie double-layered version. This is also available in white gold.
Alchimie Hermès Ring, $10,400 in rose gold, $12,200 in white gold (.32 ct diamonds)
The Alchimie style is a single piece of jewelry shaped to appear as multiple layers. The three layers of the Alchimie Hermes Ring are each in the style of Chaine d'Ancre, Medor, and Kelly.
Home: H Deco 3 Watch Winder Box $13,100
A stunning watch winding box made of wood and Swift leather, with a velvet goatskin interior.
Games: Helios Mahjong Set $40,200
Crafted of wood and leather with printed leather tiles.
Les Necessaires D'Hermes Folding Desk $58,600 (measures 18.9″ long x 24.4″ high x 12.9″ deep)
A very old-school design reminiscent of Hermès' made-to-order pieces, it is smartly designed with multiple drawers, a desktop, a magazine rack, a secret compartment and a removable pouch.
SLG: Jige Duo Wallet in matte alligator, $20,200
A very decadent version of the Jige Duo Wallet, crafted in matte alligator and featuring 4 credit card slots, a pocket and a removable zip pouch, it is easily used as a clutch.
Bags: Bolide 1923 – 45 Baseball Bag $13,500
Every time I see this whimsically-designed bag I smile.
I will say that it was somewhat challenging to determine what could be the best gift options to share with you and, quite honestly, there were many times where another choice could easily have been made (this was especially so with the jewelry, both fine and fashion, as Hermès offers many options at similar price points). Happy shopping!
The post The Ultimate Last-Minute Guide to Hermès Gifts for the Holidays appeared first on PurseBlog.