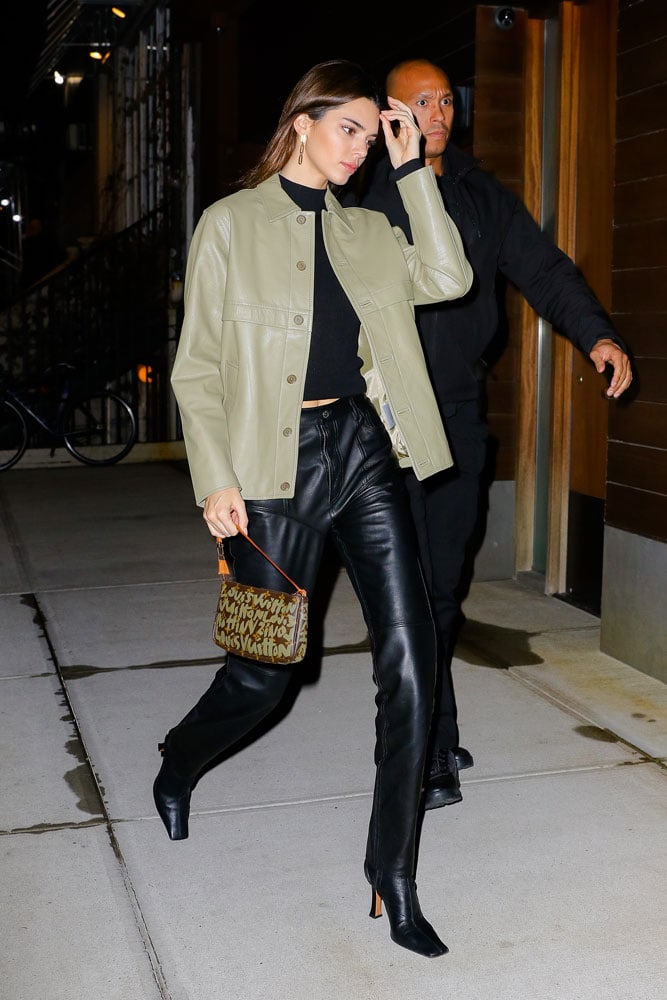 Recently, Kaitlin waxed poetic about the enduring allure of the Louis Vuitton Pochette Accessoires, one of the ultimate starter designer bags for any young woman's collection. They are svelte, chic, they signal simple luxury, and they even have room for your Louis Vuitton Zippy Wallet! Even now, they retail for only $525–when you can find one. The rumor is that they will soon be retired indefinitely. Megs had one in middle school (a time when I'm fairly certain I was still kinda preoccupied with Furbys), but of course our illustrious founder got an early start on designer everything!
As if on cue, Kendall Jenner was recently spotted carrying this Stephen Sprouse and Louis Vuitton collab version of the Pochette. This bag dates back to a time when Kendall herself was still enrolled in middle school, but celebs have been doing a bang-up job recently of dazzling us with their throwback finds. The Pochette Accessoires, like the Neverfull, the Speedy or even the recently revived Bum Bag, is almost a blank canvas for artistic expression and collaboration. Perhaps it has had a good long run, but it would be a shame if it did disappear forever. I have a feeling it will never truly be gone for long. The world is full of Pochettes, after all, and brands can rarely resist cashing in on our collective nostalgia.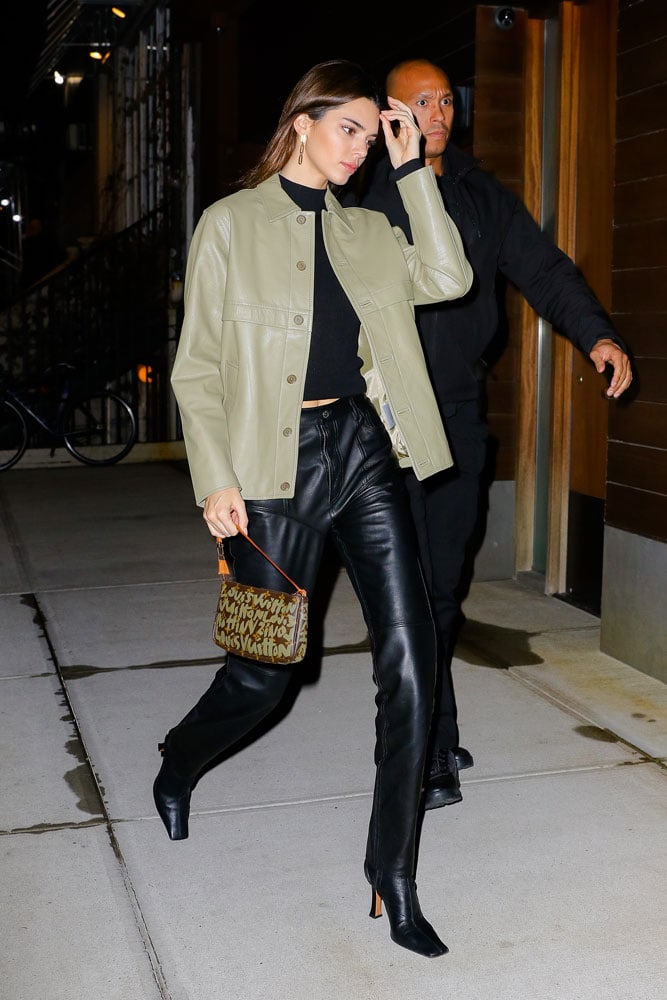 Shop Louis Vuitton
The post Kendall Jenner Joins Our Parade of Pochette Nostalgia appeared first on PurseBlog.